Recovery is Possible
Recovery is hard and relapse is common. How can you avoid turning back to drugs and alcohol? A recovery coach can help. Learn how today.
About Lighthouse Social Services of Illinois
Lighthouse Social Services of Illinois ("LHSSI") is a social services organization focused on providing mental health and addiction services for individuals and their families, primarily in DuPage, Will and Kane Counties in Illinois.
Our mission is to deliver a roadmap to address the full range of social concerns that accompany mental health and addiction disorders so individuals, families and communities can lead happy, useful lives.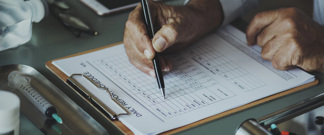 Medicaid Signup
Use this site to apply for and manage your healthcare, food, and cash assistance benefits.
LSSI
Lutheran Social Services of Illinois (LSSI) helps adults struggling with drugs and alcohol.
Haymarket Center
They empower women to address the impact of substance use on their families.
Donate
Your support is crucial to sustain our ability to provide the services to the communities we serve. Any donation, no matter how small, is received with tremendous gratitude.